Leadership and Management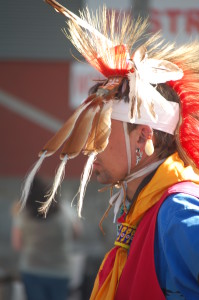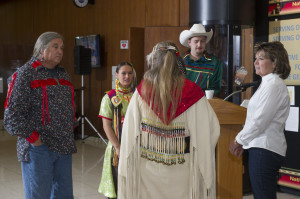 Serving as CEO and Director of Native American Services is Tammera Hicks (Cherokee).  Mrs. Hicks works closely with local, state and regional partners to promote the mission of the organization.  Mrs. Hicks formerly served as Chair of the City of Chattanooga Office of Multicultural Affairs and has served on several boards and/or performed as a liason with committees including, Friends of Moccasin Bend, Friends of Red Clay State Park and the Trail of Tears Association.  Current projects include the Brainerd Mission Project which will have its 200th Anniversary in 2017; the planning for a Cherokee Heritage Center, Museum and Gallery for the Hamilton County area and surrounding cities-a project we have looked forward to. Tammera graduated from Tennessee Wesleyan College in Athens, TN with a B.A.S. degree in Accounting and A.S. degree in Paralegal. Assisting Mrs. Hicks with the organizations education and cultural programs is Mr. Jimmy Yellowhorse Webster (Cherokee).  Through NAS Cultural and Educational Programs, Mrs. Hicks and Mr. Webster has worked with local elementary and high school students to educate them about Native American heritage and culture and to aid teachers on ways to address sensitive subjects such as the Indian Removal of the 1830's.  Mrs. Hicks has conducted several lectures at area colleges including UTC, Chattanooga State, and has presented at New Echota.  She and Mr. Webster have also performed at military bases such as the Redstone Arsenal in Alabama. Traveling to reservations and other communities in North America, they have shared Native American culture with tribal leaders and members, elders and other leaders in the United States and other countries.
Most all Native American Services' Board of Directors are enrolled Native Americans.